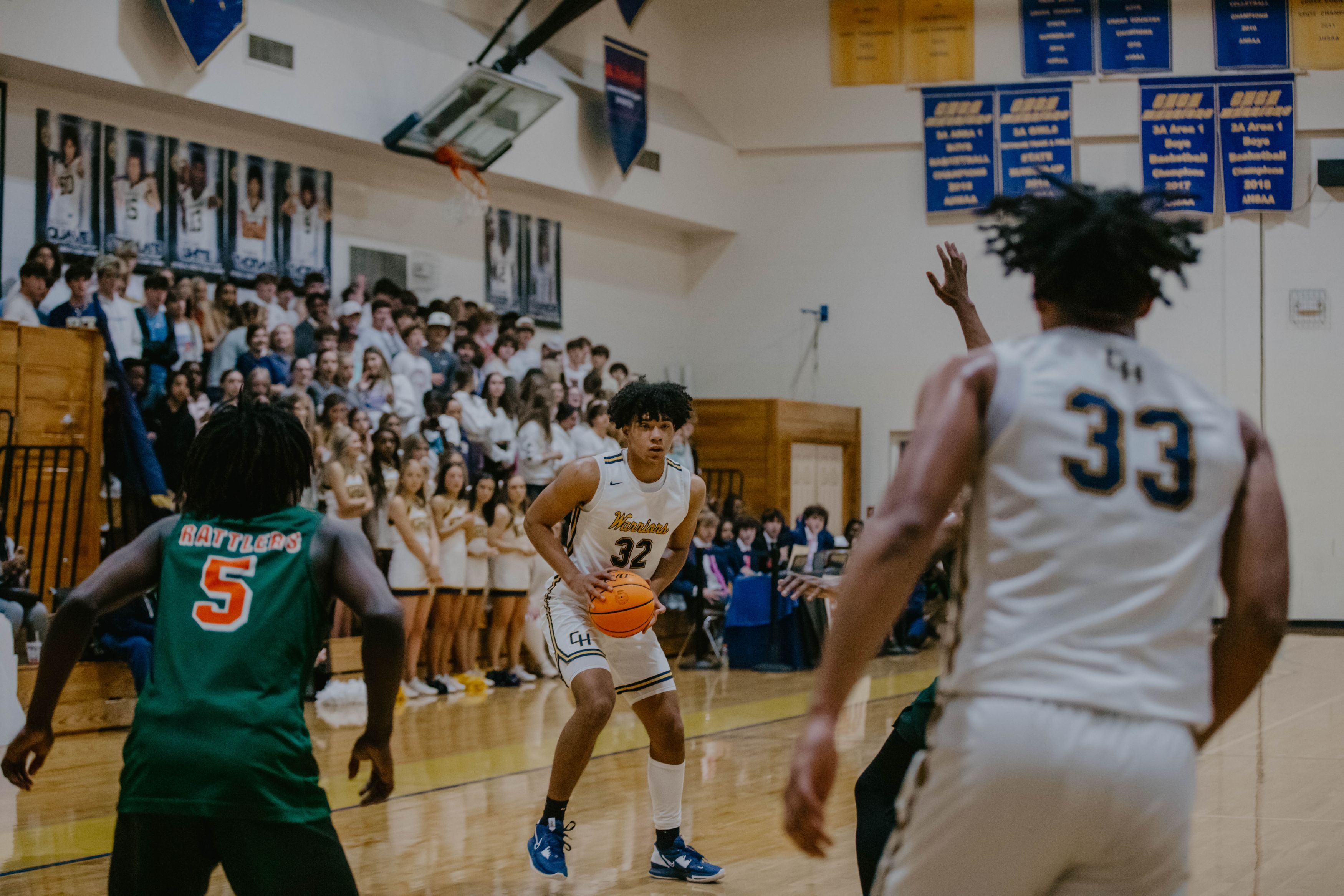 Since we joined the Alabama High School Athletic Association in 2009 our sports programs at CHCA have experienced success and are competing strongly in each sport. Our sports facilities have improved, and there are plans for more improvements in the future. We truly appreciate the hard work and dedication that our coaches and student-athletes exhibit each day to make CHCA proud. Parents, families, and CHCA alumni; we would like to say thank you for your support in all our sports and our school.
The purpose of the athletic program at Cottage Hill Christian Academy aligns with the mission statement of our school. We want to pursue excellence on the field and court with a Christ-centered approach to competition.
Many CHCA athletes have been awarded the opportunity to play collegiate sports and many of them have achieved significant athletic scholarships. With 40 individual and team state championships since 2000, CHCA offers students the opportunity to be a part of an outstanding athletic program that will shape character, develop leadership skills, and create a lifetime of memories. CHCA is a member of the 3A classification in the Alabama High School Athletic Association.
The direction and vision are clear, and we look forward to continuing the success through the coming years. We would like to thank you in advance for your support, and we look forward to seeing you at our next warrior competition. "It's Great to be a Cottage Hill Warrior!"

Adam Thomas
Director of Athletics
Through a comprehensive program of interscholastic sports, our athletes compete in the following sports:
Fall Sports: Football: Volleyball; Cross Country; and Swim/Dive.
Winter Sports: Boys and Girls Basketball, along with In-door Track.
Spring Sports: Baseball, Softball, Track and Field, Soccer, Tennis, and Golf.
Cheerleading: Our cheerleading squads help promote school spirit, enthusiasm, and support for our teams
To find out more about our individual sports teams and keep up with team scores and updates, visit www.chcaathletics.com.