We're getting closer and closer to the Homecoming festivities, and we can hardly wait to celebrate what truly makes CHCA special: our incredible sense of family! Homecoming is all about reminiscing about the good times while looking forward to our exciting future here on The Hill.
The BIG Events are here! Think carnival fun, parades, pep rallies, a football game, and so much more. Check out all the details below to get ready for the awesome week ahead!
SCHEDULE
Sunday 9/10
2:00 PM | West Campus Hall Decorating
Monday 9/11 - We Love Our Warriors - Valentine's Day
4:30 PM | Middle School Volleyball vs. Mobile Christian
Tuesday 9/12 - Lucky to be a Warrior - St. Patrick's Day
4:30 PM | JV Volleyball @ Flomaton
5:30 PM | Varsity Volleyball @ Flomaton
Wednesday 9/13 - Red, White, & Warriors - 4th of July
Thursday 9/14 - Merry Merry Warriors - Christmas
1:00 PM | Homecoming Court Rehearsal on West Campus
5:30 PM | Homecoming Carnival at West Campus
5:30 PM | YDL Cross Country Meet
Friday 9/15 - It's the Warrior Way - Blue and Gold
8:00 AM | CHCA Grandparents' Day
2:00 PM | Church Campus Pep Rally
2:30 pm | West Campus Pep Rally
7:00 pm | Homecoming Game vs. Flomaton
Saturday 9/16
7:30 pm | Homecoming Dance at MacQueen Alumni Hall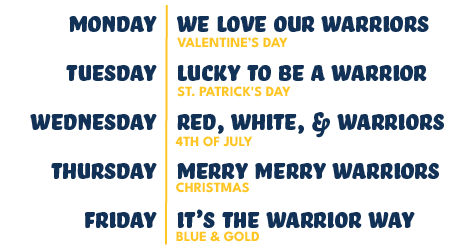 CARNIVAL 2023
We have so many exciting things that are going to be happening the night of our Homecoming Carnival! A giant slide, rock-climbing wall, obstacle course, games, face painting, and more! Dave's Fair Food and Snow Cones will be there to offer concessions. Don't miss out on all the fun. There will be something for the whole family!
Please be aware that the gates to the West Campus entrance will CLOSE AT 6:00 for the parade. Make sure you arrive early so you are not caught waiting for the parade to end. Parents are responsible for their children on the parade route.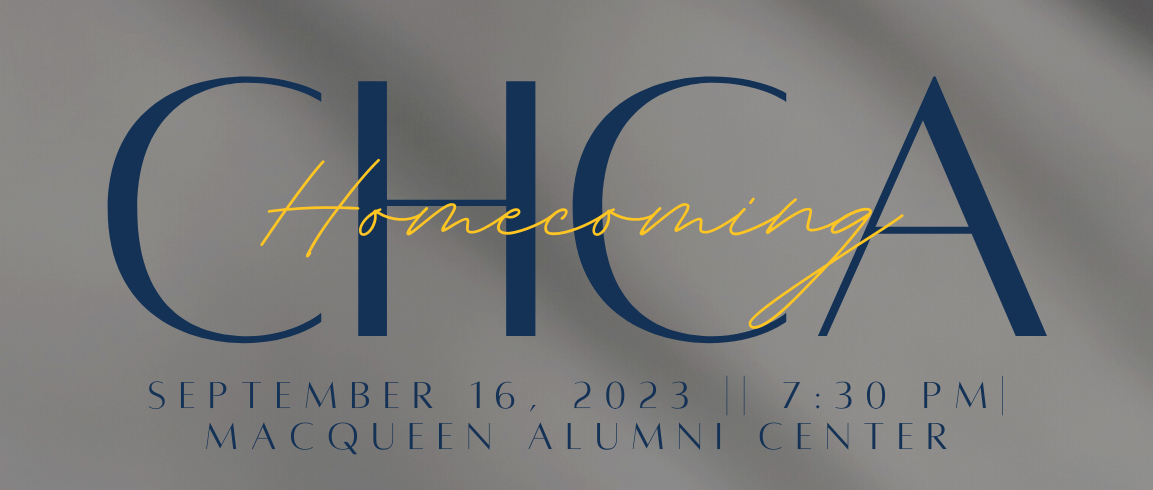 High School Students: Please purchase your dance tickets through SimpleTix or in the West Campus office. WEDNESDAY, September 13th is the LAST day to purchase dance tickets.